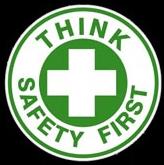 Al Waha TMC assesses health, safety and the environment on a regular basis as they compromise a major part of the company's performance as a whole. It is within our strategic planning to ensure their effectiveness and efficiency to lower levels of HSE risks within workplace environment.
Our Aim:
Provide and maintain a safe and healthy work environment in protection of our employees, clients, contractors, visitors and assets.
Promote and ensure that employees and contractors continuously works within the guidelines of our safety policy in the work environment.
Ensures non-stop evaluation of policy implementing improvement when needed to safeguard reliability and guarantee good HSE performance.
Emergency Preparedness of all staff and contractors.
Zero Accident and Near Miss Incidents at all times.