History
Founded in 1967, formerly known as Al Waha Transport under the auspices of Mr. Ahmed Abdulrahman Y.O Fakhroo, the company was considered as one of the pioneers of transportation providers in Qatar working under the Al Waha Group.
Proudly assisting numerous esteemed clients with safe, reliable and timely transportation service since foundation, Al Waha Transport gained its independence from the Al Waha Group under the leadership of Mr. Khalid Al Masri, Partner and Managing Director and was named Al Waha Transport, Maintenance & Contracting.
From then on Al Waha TMC acquired significant industry exposure and broader understanding of client needs and in the year 2005, was registered as a private company with limited liabilities.
Al Waha TMC now offers a full range of contracting services related to transportation, maintenance, and support services in the Oil and Gas industry.
Recognized throughout its years of experience in the industry and establishing a manpower resource of 600 highly qualified employees of various expertise and nationalities, the company remains forceful in the industry allowing prestigious clients such as QP to repeatedly award Al Waha TMC with numerous projects.
Continued confidence acknowledged by its clients has pushed Al Waha TMC to extend existing services and as a result, Al Waha TMC's expertise are now fully mobilized within Qatar retaining accommodation camps, offices, garages, workshops, and fabrication yards in parts of Doha, Dukhan, Mesaieed and the Industrial Area.
Vision
Al-Waha TMCs vision is to remain robust in the coming years and consequently become a name that the industry remembers when excellent service is in discussion.
Mision
Delivering exceptional quality services to clients' thus building good relationship and client loyalty along with distinctive manpower administration.
Our Management
Al Waha TMC is committed to surpassing the expectation of their current and future clients by building solid occassions through reliability.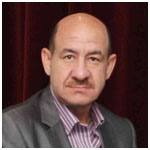 Khalid Al-Masri
Managing Director
Message from the Managing Director
On behalf of the management of Al Waha Transport, Maintenance and Contracting Company, allow me to welcome you to our company website!
As we continue to grow as a team we wish to share the story of our success through this channel that mirrors our progress over time and echoes our pride in breaking through the challenges of business demands.
Furthermore, let me reassure you of our continuous commitment in providing Quality Service to all your contracting needs together with my sincerest gratitude towards your patronage and interest in our company.
---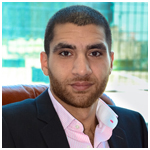 Waleed Al-Masri
Director of Operations
Message from the Director of Operations
Since establishment Al Waha Transport, Maintenance and Contracting Company have taken great pride in delivering the highest standard of service. I consider myself lucky to have been given the opportunity to be a part of the organization and lead such a dedicated team.
Our clients who have been satisfied with our delivery of service have presented us with their loyalty by doing business with us repeatedly over the years.
We at Al Waha TMC look forward to continuing success and providing service at its best. I take this opportunity to thank our clients for their ongoing support and would welcome any suggestions to help us improve the service that we provide.